panic attack!
---
okso,
had a another panic attack yesterday ><
on a bus.
i was with rudi,
just began thinking aobut a shit load of things that are going on with me,
and i couldnt breath,
i was getting dizzy,
was just freaking out.
I tried to listen to some bob marley (dont worry be happy)
but i had to get off the bus.
so we caught a cab,
and i'm laying down head on rudis lap, lol basically him mothering me
and get this feeling.
*BARF*
lol lucky the cab driver had a bag.
pretty funny story now that i look back on it, but fucking scary while it was happening XD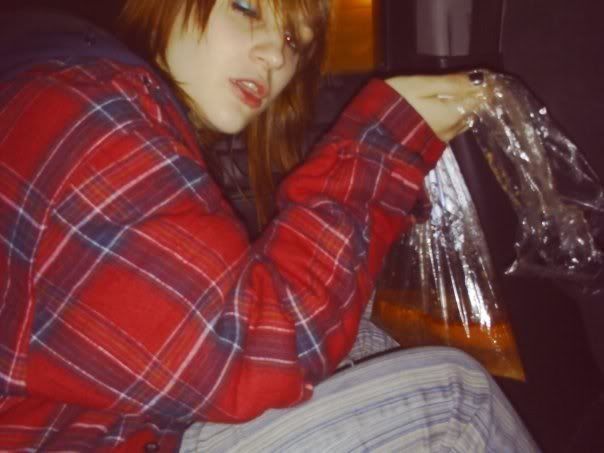 Comments