Bleeeeeeeeeeeeeeeeeeeerhg
Posted December 28th, 2008 at 10:13 PM by
Vermillion
Updated December 28th, 2008 at 10:31 PM by
Vermillion
---
Why "blerhg"? Because I can, that's why T_T
Okay, where to start...
Oh yeah! So, Christmas was great. I've recieved all of the shit that I wanted and didn't really need. Yup, a cell phone with turn-by-turn voice navigation and live TV. Ah, the joys of the free market
But I'm no selfish lilttle *bleep*er, so I am currently looking for a job to pay off my new debt of about 250 bucks for that thing, as my father first believe it to be 120 dollars. Don't get me wrong now, I too believe the price of it to be lower but I was off about mere... Oh, I don't know, 130 dollars. Yup yup, its all fun and games until you realize that the internet price of something actually means the
*bleep*ing internet price
. I r teh slowzors...
My point? My friend, Jacob is a selfish bastard who can only see things through a *bleep*in' fogged up lens atop of his tower of ivory, sentinel and prinstine enough to blind and dwarf others real life, real big problems.
And I used to be such a nice guy
But really, the other day I invited Jacob and my other friend Brandon to the mall with me. School is out, and its after Christmas, I thought, so why not see some buds of mine? Now Brandon never met Jacob before but let me tell ya', the two got along really good. They both loved history, military stuff, games, music... Heh, if its history and games, you name it and I can honestly tell you that they both loved it with a passion. And that's were all of the passion ends.
Ya' see, my plan that day was to contact Brandon on my new Instinct and ask him if he could hang out at the mall (And possibly, see a movie). He said "Yes". Perhaps it wasn't stated so simply, but bear with me here, as my finger tips are as cold as icepicks digging into the summits of the Rocky Mountains. I asked Jake, and after his typical BS, he also said yes. So we all get there, and for at least an hour we're all having a grand ol' time. Then, we were in Barne's and Noble when Jake suddenly ran out to see three (Coun 'em, three) of his friends. Brandon and I were perplexed, but we followed. Jake had hopped into her (I think the driver's name was Rachael [She's also Jake's friend]) car and coaxed us in.
Now, usually I would've whipped my cock out and bitch slapped Jake for acting without words, 'cause I didn't know what the *bleep* was happening nor where the *bleep* we were going. Imagine this: Brandon, Jake, his three friends, and myself all cramped into a Hyundai Elantra. Six people in a car meant for four. Don't ask me how we did, as my bruised, right buttcheek instead.
Rachael drove around the corner to park. It was no more than 200 feet.
So from there Brandon and I eventually went back to Barnes and chilled with someone we knew from school. Jake, no more than about a minute before we walked back into B&N, said that he'll call when he's done chit-chattin' with his harlots. Now THIS is where things get terrible. Jake came back into B&N and we all eventually left, and he proposed a jagged detour in my super-awesome-hang-out-time-road. "Let's go to Chillies, Brandie and Rachael are there? You can drive, right Brandon?"
"Yeah, I could, just where is it?" Brandon replied.
"WAIT THE
FUCK
?" I wanted to interject. Why? Well remember, not only was I
at the mall
to hang out with Brandon, I was also at the mall to see a movie with Brandon. Jake, I asked, to join us just to be nice nad chill with him, but in reality and I wanted to hang out with Brandon by means of seeing a movie. And though it was across the freeway, I was the host, so to speak, of this super-awesome-hang-out-time, and yet Jake decided to snatch the reigns from me.
So we go to Chili's (Yeah, once people realize how nice and passive of a person you truly are, they like to take advantage of you.) and sit with the two harlots in a booth. They had just finished their meals, and Jake just ordered a coke. I stood for most of the time, whilst Brandon made googley eyes at Rachael. However, Brandon noticed my glare and lack of words, and asked me outside. I obliged, 'cause being that close to Jake and *ahem*, HIS friends was pissing me off. If it weren't for me, his ass wouldn't even been outside of his damned house.
"WHAT THE HELL IS WRONG WITH YOU?!" Maybe Brandon just didn't know, but whoever told him to make a scene when you speak with someone angry was wrong. We went back and forth like that for at least 10 minutes, I didn't want to tell him why I was angry to prevent from sounding selfish. HA IMAGINE THAT. Eventually, we cooled off and went back to the mall. "I want a drink." I said, indicating a smoothie shop named "Icey's" across the narrow street through the outlet mall. I started to head to the store, motioning Brandon to join me, and guess who runs his self-indulged mouth? "I wanna go to Estaban's, let's go." Jake, being the tall one (Which I believe makes it even more unclear to see from that ivory tower of his) and having a "I'm the leader-guy at all times; do what I say" attitude, Brandon conformed and started behind Jake. Fuming, I ignored him and went about my way alone to the smoothie shop. "Small Smoothie," The overhead menu read. "$4.50". I quickly retraced my steps out of the shop, and recieved a text saying to go to B&N.
I go there, and guess who has to leave? Jake! YAAAY! "I have no ride, so Brandon could you take me home?"
"OH SHIT-!" I thought. Now, just to let you understand my rage, look at it this way:
-I wanted to hang out at the mall with Brandon and see a movie with him.
-Jake already conned me into leaving the mall in the beginning when I did not want to at all.
-Jake dragged along Brandon and virtually ditched me because he wanted to go see, not eat in, but see a *bleep*in restaurant.
-I still haven't seen my movie, as I was politely waiting for Jake to tie his ass and leave.
-It was merely 7 pm and Jake had to go home.
-Jake, also, is ignoring the fact that if Brandon has to take him home, I get to see no movie and I get to be alone, after all of those damned texts and phone calls to get them both up there for fun.
"Yeah!" Jake exclaimed. "We could all go back to my place and hang and play Gears and whatnont!" I gave him the most enraged of my dead, cold stares. I said nothing as I sat, my teeth gritting my my hand balled into a fiery fist. Once invited to do something with someone else, you do not hijack their time and their plans and swamp 'em out for yours. You just don't do that. Here, in America, for you Vters that live elsewhere, we'd call you a *bleep*ing-selfish-asshole for that. Or at least I do. "C'mon?! What's WRONG?!" Brandon really did cared, but he sometimes let his anger mask his compassion.
"So," There was the taste of copper on my pallet. My tongue must've been cut on my molar filling. "You gotta leave and take Jake home?"
"Yes."
"So... Then what about..." If you asked me now, I couldn't tell ya' why I said nothing about the movie. Maybe it was because I thought it was obvious that selfish Jake was being an asshole.
"C'mon Caleb, I gotta go!" Jake, shut the hell up before I sit up in this chair and put your nose through it's seat. You *bleep*ing dickhead, you *bleep*ing tourist.
"Well," It was Brandon speaking again, and he said something that nearly floored me. "Should we go then?" A wave of heat entered my belly and my muscels tense. How *bleep*ing could he just leave me there?! How could he after all the discontent and *bleep*ing talk about the movie and shit, and after all of the times at school I told him storied about how shit my friends are... How could he just want to leave me there?
"You know what?" My voice was trembling with pure anger, and my eyes watered with sadness and pain. "I'll do you guys the favor this time instead." I then stood from the seat, and walked out of B&N. Behind me before the doors closed, I could hear Jake smash his newly bought Xbox controller inside of his shopping bag against something. I imagined Brandon's eyes as large as saucers, not knowing what to take of the situation. He and Jake had just been ditched, by Caled freakin' Woods. The one person on Earth who'd foolishly put friends that suck ass before himself. The same guy who gives not to recieve, but gives to see the joy of others.
But that was that, I stayed at the mall for about thirty minutes more until my parents picked me up. I'm not sure if Brandon took Jake home like Jake wanted, nor if Brandon stayed at Jake's house like Jake wanted, nor if he even spent the night at Jake's house like Jake wanted, but one thing was constant: I reeally need to raised my standards.
And I used to be such a nice guy.
Oh, and just to add to the imagery, here's a picture of what I looked like afterwards: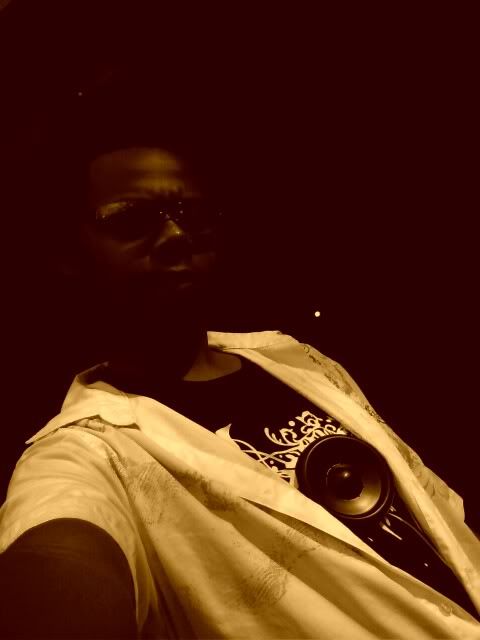 Comments
Posted January 13th, 2009 at 08:38 PM by

Vermillion